Emergency Tree Removal
service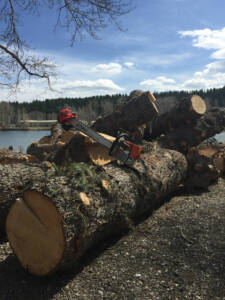 Alberta can have some very serious storms that can cause server damage from fallen or damaged trees. You may require emergency tree removal services. Tree Hugger Arborist Services recognizes the stresses that emergencies can cause. We provide 24 hour assistance 7 days a week to ensure the safety of your assets and loved ones is met as quickly as possible.
We will be on site as quickly as possible to analysis the extent of the damage and provide you with options to quickly and safely remove all hazards from your property.
If you are calling after hours for emergency tree care services please call the number below.
1-403-471-9346
24 Hour Emergency Number
Give Us a Call Estimates are Free!
We are a local Calgary company who pride ourselves on timely and efficient service of the highest caliber