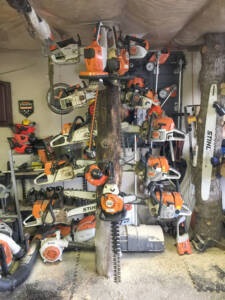 Stumps are a nuisance and can be a tripping hazard, or even have fungal root rot when left. In most cases a tree stump should be removed in order to not have a negative affect on the vegetation around the tree stump Tree Hugger Arborist Services provides your complete tree removal with all stump grinding and clean up of site. Using a range of stump grinders for different site access requirements can make the job seamless.
Stump grinding can be achieved below the existing grade to allow for landscaping, construction or planting. Mulch is a valuable organic material that generally decomposes quicker then other kinds of mulch. Stump grinding mulch can be used for composting or ground cover for flower beds.
1-403-471-9346
Give Us A Call
Give Us a Call Estimates are Free!
We are a local Calgary company who pride ourselves on timely and efficient service of the highest caliber