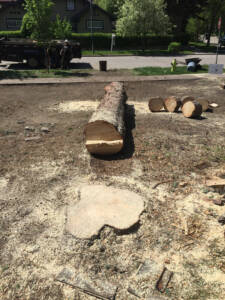 Tree Hugger Arborist Services provides complete and partial tree removal using only the best skills and technology to ensure the safety and preservation of all surrounding assets. We pride ourselves in assessing the site and progressing through the hazards to ensure all safety is highly observed.
Tree removal from your property can be a hard decision and we are here to help asses and discuss the best solution for your property. You may have a tree that needs to be removed because it is possibly a hazard close to power lines or your home. Tree Hugger Arborist services pays close attention and care to the safety of your home. We also provide 24-hour emergency tree removal service in Calgary and surrounding areas in the aftermath of a storm.
1-403-471-9346
Give Us A Call
Give Us a Call Estimates are Free!
We are a local Calgary company who pride ourselves on timely and efficient service of the highest caliber